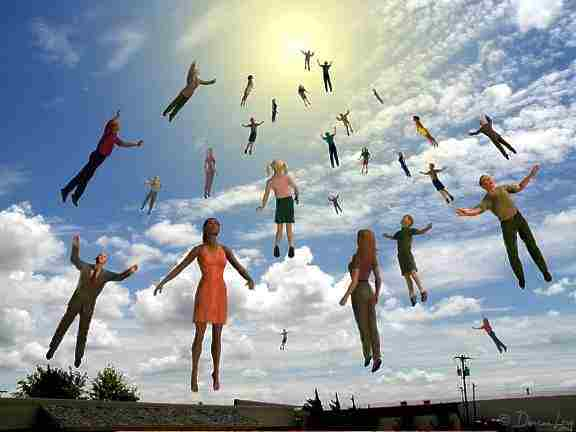 For those leaving by way of Rapture today … Bon Voyage!
Before you go, though, I'd like to make a small request. You see, those of us who will be hanging around here on earth could use some of those worldly possessions you won't need as you ascend into heaven—particularly the needy.
So instead of giving any more of your cash to the likes of
Harold Camping
(who will be leading you into heaven), how about you make some last minute cash donations to charity? It is the Christian thing to do, after all.
If you don't have a favorite charity,
Charity Navigator
is great source for finding charities you can trust. Or just invite your neighbors in to take whatever they want from your home. With all the earthquakes, floods and whatnot we can expect back here on earth, every little bit will help.
Thanks and have a pleasant trip.